You want to start a business and you're busting with new, creative and original ideas. The entrepreneur within you can't contain itself any longer. You're ready for all the hard work and to start taking effective action.
But the problem of funding stands in your way. So you're stuck at your 9 – 5 for another day.
You have no money to start the business of your dreams.
Here are my four bootstrapping ways to fund your start-up without a bank or credit card. 
1. Selling Your Stuff
This sounds extreme and I don't expect you to sell all your possessions. But the majority of us have a lot of stuff lying around our houses we never use but are worth money.
Cd's, DVD's, books, old phones, clothes, shoes, vinyl records, ornaments etc. Everything can be sold online today. There are the obvious options like Amazon and Ebay where anything can be sold, however to get the best price sell your items online and offline at specific stores.
If you have 12 inch vinyl records Google to find a local record shop in your area and see how much you can get.
If you have furniture you no longer want find a list of shops close to your home and call them for an estimated price.
By using specific shops you're more likely to interact with people who know about the item and won't waste your time. You can practice how to pitch a product and most importantly negotiate the price you want.
TIP – Rare items like vintage shoes,  unusual ornaments, canvas paintings, 12 inch vinyl records always check to verify their estimated worth first. You may have a highly valuable item and not even know!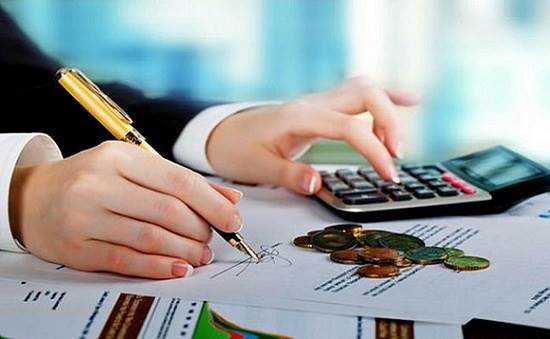 2. Save, Save, Save
Work out your monthly finances. What's the amount of money that goes into your bank and what amount comes out?
Once you know this amount, workout what you can realistically start saving and how long it will take to achieve your goal?
For example if you can save £300 a month and you need £5000.
£300 a month for 17 months is £5100 = 1 year and 5 months.
If you can't save money from your current income, can you lower your current costs?
Can you temporarily move back to Mum and Dad's, which will lower your outgoings?
Can you downsize your current property?
On last month's bank statement were there lots of luxury items you didn't need?
How many takeaways did you order? How often did eat out?
How much did you spend on clothes?
Could you make your own coffee instead of visiting Starbucks?
Can you change your gym membership for a cheaper option?
Do you use comparison websites to get the best prices for your car, home and energy costs?
EXTRA SAVINGS TIP – Do you pay for an Internet package and have a smartphone? Did you know most Smartphones have the option to turn into a Wireless Hot-spot? This means you can use your Smartphone as a permanent internet source and cancel your internet package.
Firstly check with your mobile provider if the Wireless Hot-spot service includes additional charges.
For Android: Open "Settings" > "Tethering & Portable Hot-spot" > check the "Portable Hot-spot" box
For iOS : Open "Settings" > select "General" > "Network" > "Personal Hot-spot" option
3. Get a 2nd Job
If you can squeeze a second job into your busy lifestyle you can use the money as a contribution towards your business. If you think this isn't possible with your busy life…
4. Bank of Mum, Dad and Everyone Else
Borrowing money from your parents, friends and family means no interest charges and no risk of bank repossessions.
It's likely your family and friends have worked extremely hard for their money. It's up to you to provide them with confidence that you know what you're doing.  Discuss your business idea and plan with them in detail. Give them regular updates of your progress.
The reality is raising funds for your start-up will not happen overnight. You may not make millions of pounds from my suggestions, but you can start to build your business funding pot and gradually reach your goal.
Share your experiences – what have you sold, what have you saved, did you get another job?
All comments are greatly appreciated
4 Bootstrapping Ways to Fund a Start-up without a Bank or Credit Card