There are different ways to know your influence of your company on social networks. Today, users spend much of their time on the Internet, many of the comments made ​​about any marks appearing on the internet affect the image of your company as it is the image projected on the Internet. Therefore, it is clear that the proper management of the reputation of your company is key to obtaining new customers and the loyalty of the current ones. To do this we offer 6 tips on how to manage the image of your company on the Internet and social networks.
1. Create a brand strategy
The opinion and image about your brand exists both within and outside the Internet, therefore, it must be consistent in both fields. Communicate your messages in the same way both on and off the internet, adapt them to the channel, but satisfy the same strategic script. What happens in the offline world has its impact on the online world. If there has been a mistake on your part apologize, if there have been doubts about a product or service offer yourself for clarification but do not let a malpractice affect your physical store into a barrage of criticism on the Internet.
2. Regularly monitor your online presence
Do you know exactly what is said about your company online? I guess we all have done a search on our name or our company on the Internet. Do we like the results we see? There are also systems that collect daily alerts about every one of the entries that occur about yourself or your company, the best known is Google Alerts. With this, you can answer as quickly as possible to potential problems in the network.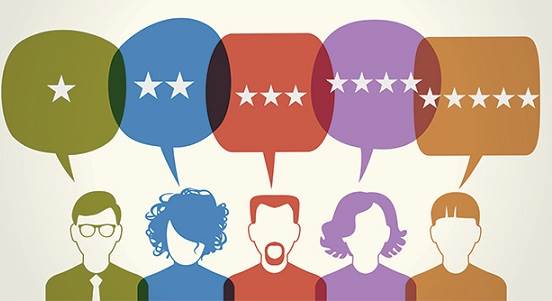 *3. Content marketing *
Every day countless content is created, it is said that content is king. Create a monthly planning of content in different formats, to allow others to talk you through your content. Good content (a video, an infographic) can do much more for your brand image that many media advertising campaigns. The center leg of your content strategy may be a corporate blog, the blog allows you to easily update the website and publish content on a regular basis.
*4. Get active on Social Networks *
There are various social networks and each has its particularities, different goals and different public uses. In general, social networks serve to spread content, build a community of like-minded users to interact with your brand or your customers. Use them wisely for your business: do not waste time on social networks that do not fit your brand image.
5. Include online environment to your communication plans
Among the actions of your communication plan you should also think of blogs or digital media, sending press releases, making content partnerships, digital interviews, content exchange and more. For this and other things you will need great internet speeds for your company. The superfast broadband from Virgin Media works well in this regard. With this, media content is sent and appreciated and your business earn internet presence. With this, the number of Internet sources that mention your brand expand, which has many advantages.
*6. Monitor results *
As important as knowing the presence is also the ability to change and that change can be measured quantitatively, whether your image on the Internet has improved or worsened over the past month. It is very important to monitor the results.
6 Tips to Manage the Online Reputation of a Company