The birth of the internet has created a huge platform for online business. During the last 10 years the Internet has rapidly grown and business owners have expanded their services worldwide.
The Internet is the growing future for online business transactions and there is very little that cannot be sold via the internet. If you plan not to sale using the internet your customers should have access to information about your business, yourself, contact details and how the business helps the customer.
No matter how small your business, when beginning a start-up whatever business you're in you need a website.
I've written 7 reasons why a website can only boost your start-up.
1.    Millions of Online Shoppers
It's difficult to know the number of worldwide online shoppers. It's well over 15 million.
7 out of 10 people who are considering buying a product/service will always have a look online beforehand.
If potential customers can't find you online you've lost a customer to the competition.
 2.    First Impressions Count
For customers who mainly shop and browse online, this is your only chance for providing a good first impression.
The experience your online customers receive reflects the quality of your business. A well designed website, with up-to-date information and easy navigation creates a positive customer experience. This lets customer know you're a professional in your industry.
Remember you competition is only one click away, so first impressions count.
3.    Social Media
Social media is rapidly expanding. Not only is social media used socially but also in business. Since the creation of Face Book millions of online businesses include a 'Like' or 'Like Us' button clearly visible to online customers. This provides free marketing and advertisement for your business.
Whenever a customer clicks the Face book 'Like' button it shows on their page for their friends to see, usually with an enticing phrase like… "Look what I've just bought, at 50% discount". Face Book friends also click on the link and become potential customers too. The cycle continues.
Social Media can provide your business with fast, fun and easy accessible marketing for free. Just by simply placing a button on your website.
This service is available from all major social networking companies and can be applied by your website designer.
4.    Work 24/7
Websites work 24 hours a day, 365 days a year. This gives your customer the convenience to view your services/products at their leisure. People browse online in their free time, usually when there not working, which is outside of normal business hours like evenings and weekends. When you're not available your website can be working hard for you, creating potential customers while you sleep.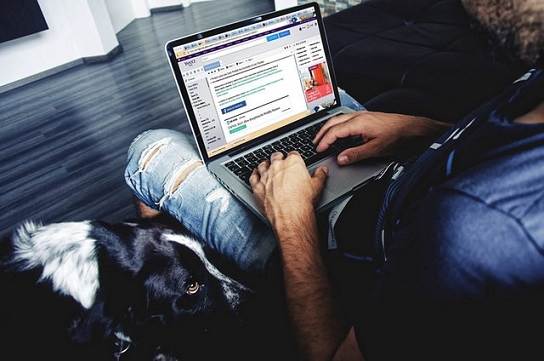 5.    Losing Customers
When potential customers look for what you are offering without a website you lose out on sales to competitors who do have a website.
When the competition doesn't have a website you have the opportunity to get one step ahead and offer product/services to online customers.
6.    Testimonials
The increase of online transactions has made testimonials and reviews a powerful sales tool. The poor economy and recession has forced online customers to be careful how they spend. Customers spend less, but want more for their money. They need to know what you offer is worth it.
Genuine and honest testimonials encourage customers to buy. They are convinced they will achieve the same results and are more likely to buy from you.
Testimonials and reviews can be added to your website so they're instantly accessible to potential customers.
7.    Mobile Internet
More than a billion of us in the world own a smart phone or tablet. The beauty of these devices is that they are mobile, so we have the internet wherever we go.
My personal main internet usage is received via dongle (a device that is connected to a computer to allow access to wireless broadband). So I can work anywhere on my laptop. With Wireless Hot-spots rapidly growing having the Internet on the go is becoming a way of life.
By having a website potential customers can browse your website wherever they are. On their lunch break, train ride home or even the supermarket queue your website can promote your business.
Websites needs to be mobile and tablet compatible which can be applied by your website designer.  
Summary
A good quality, user friendly website will only promote a positive user experience. Make it as easy for the customer as possible to find current information about you and contact you easily.
If at any point the transition from potential customer to purchasing customer is made difficult you risk losing a sale to the competition.
In your comments below please discuss different reasons why business start-ups needs a website?
7 Reasons Why Any Business Start-up Must Have a Website