If a shaky economy has left you looking for ways to bring in some extra cash, maybe it's time to think about selling concert tickets. Some people call it ticket brokering or ticket scalping, but the idea is the same: selling event tickets over face value for profit.
It's an excellent way to work from home, be your own boss, and bring in some extra money, and the timing is good: with summer coming up, the big acts will be on tour. There are even AC/DC tickets now available, a sure-fire seller. Here are 7 tips for mastering the ticket business while working on a part time basis.
1. Know your product.
If you're new to the ticket game, pick an artist or a group whom you're really familiar with, and whom you're absolutely sure will be able to bring in money when you go to sell them on the secondary market. Consider all the elements which contribute to the act's success, and try and understand why fans are so willing to pay a premium in order to see the show. Then, apply that knowledge to other acts and start following the market. Some ticket brokers pick a particular focus (like hard rock) because it suits their interests.
2. Don't play mercenary.
You should love your work — if you're having fun, it will be handy for the days when you need to take a loss. Being enthusiastic for your pursuit leads you to master it, and that means profit.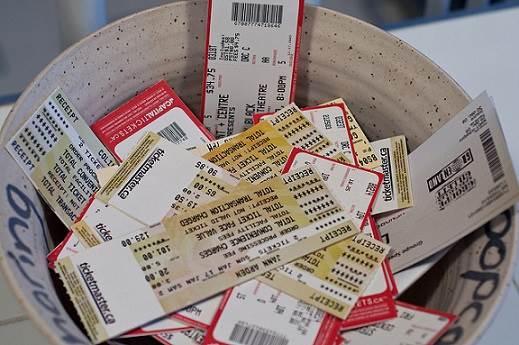 3. Be organized.
You are your own boss, so act like it. Track your expenses, your time, and your gains and losses. Keep a spreadsheet. By detailing what you've done, what's worked, and what didn't, you'll be able to learn from the past. Just like with any other kind of work, you'll have to refine your style over time.
4. Don't expect to be loved.
Be prepared for a chill when you start bargaining with fans at a venue. Remember, you're marking up merchandise — you're not curing cancer.
5. Know the law.
There's no US federal law against ticket brokering, but you need to know the law in your area. For example, New York let the state no-limits-on-scalping law lapse . Now there are cloudy but somewhat strict rules which in theory both govern offline and online transactions in New York. Whether anyone is actually monitoring ticket sales, nobody knows.
6. Be ready to take a loss if you have to.
Negotiations can be tricky as an event approaches, or when the event is in progress. The dynamics of buyers who are trying to wait out brokers in order to score a deal can defy all expectations, even after you've done thorough research online. Practice makes perfect here.
7. Research the going rates.
Try and look at what buyers have actually been paying, rather than what your fellow sellers are charging. Researching the going ticket rates is like being a student and brushing up on your math and reading. You need to know both the top and bottom prices.
7 Tips To Make Money Buying And Selling Concert Tickets