If you are going to start a business, you need a Web presence in this modern world. That means you need to choose a cheap domain registration & Web hosting service like GoDaddy to provide a foundation for your website.
GoDaddy is a feature-packed cheap domain registration service that has a flexible website-building tools, rock-solid uptime, excellent customer service. GoDaddy is good for personal and commercial hosting purposes. You can also check about Namecheap here for domain registration.
Let's analyze GoDaddy, the cheap domain registration & Web hosting service:
History:
GoDaddy Inc. is an American publicly traded Internet domain registrar and web hosting company. It was founded in 1997 by Baltimore, Maryland, entrepreneur Bob Parsons. Its present Headquarters is in Scottsdale, Arizona, U.S.A .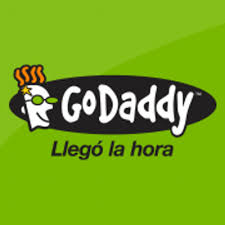 In 2013, GoDaddy was reported as the largest ICANN-accredited registrar in the world. Over 38 MILLION websites being hosted worldwide through GoDaddy.
Packages:
GoDaddy is the provider of best domain name registration. Their Dot.com domain starts just at $0.99.
Besides, they offer other services like Web hosting. GoDaddy's Economy basic shared web hosting package starts at $7.99 per month. It includes a free domain name, 100GB of storage, the ability to host one website, unlimited monthly data transfers, and a relatively skimpy 100 email addresses.
Services:
GoDaddy uses their own customized version of cPanel. If this is your first time signing up for hosting, you will like GoDaddy's version much better. It is much organized and easier to find things.
Their other services are:
Dedicated Server Plans:
GoDaddy's dedicated servers come in many Linux & Windows configurations. The plans start at $129 per month.
VPS Plans:
GoDaddy's VPS plans offer Linux- or Windows-based servers, and unlimited domains and email only at $19.99 per month.
WordPress Hosting:
The Basic WordPress hosting starts at $7.99 per month with one domain, 10GB of SSD storage, and 25,000 monthly visitors.
Email:
Besides domain registration, GoDaddy will give you an email account with each shared hosting plan but not with its dedicated hosting plans. If you want to purchase email, it starts at $4.99 per month, or $3.99 per month with an annual commitment. They will give you 5GB of email storage, cross-device calendar and contact syncing, and 2GB of Microsoft OneDrive for Business cloud storage.
Dependable Uptime:
Website uptime is one of the most important aspects of a hosting service. If your site is down, clients or customers will be unable to find you or access your products or services. You do not want that. Fortunately, GoDaddy is quite dependable. They have a 99.9% uptime guarantee. You can also check Bluehost here for a great uptime.
Security Features:
GoDaddy offers SiteLock which starts at $17.88 per year. It is a service that provides a site-verification certificate, app scanning, and spam and malware monitoring. Depending on your package, SiteLock scans up to 500 of your website's sub-pages to find network vulnerabilities and removes malware, which is awesome.
Money-Back Guarantee:
It's a very important matter. GoDaddy offers a 45-day money-back guarantee which is pretty impressive.
Key Features:
99.9% uptime guarantee.
Unlimited traffic.
WordPress integration.
24/7 security, DDoS protection.
24/7 technical support.
Money-back guarantee.
Pros:
Godaddy has many modes of payments.
Godaddy offers awesome support if you mess up with your website.
Great Uptime, in most cases server will be down for a Minute (Not every time).
You can buy a domain and many other products at a cheap price and you can apply many coupons.
Cons:
Server response is bit slow.
Intimidating WordPress setup.
Skimpy email offering.
Final Word:
GoDaddy has many businesses like cheap Domain registration, Web hosting, WordPress hosting. They also offer incredible 24/7 customer service. The WordPress setup procedure may intimidate the unfamiliar—HostGator is the Web host in those regards. Still, if you're looking to quickly set up a website, GoDaddy has the tools you'll need for a successful launch. And, if you're a first-timer expecting to need a lot of help setting up your site, you may want to go with GoDaddy. Overall Godaddy is the best hosting services.
Cheap Domain Registration & Web Hosting Site