We chose the best WordPress hosting plans according to our deeply review on them based on pricing, features, usability, reliability, performance, customer service and reputation.
Pricing
Pricing is always one of the most factors webmasters value when they choose a WordPress hosting solution. However, the sticker price does not tell the full story because there are many other factors going to pricing, including activation costs, renewal rates, add-on prices, and some other hidden fees.
In addition, numerous web hosts offer money back guarantee to ensure webmasters put their money in safe hands. However, there are some dirty secrets about money back guarantee. Therefore, we take all the factors into account and select the ones that really offer budget WordPress hosting solutions.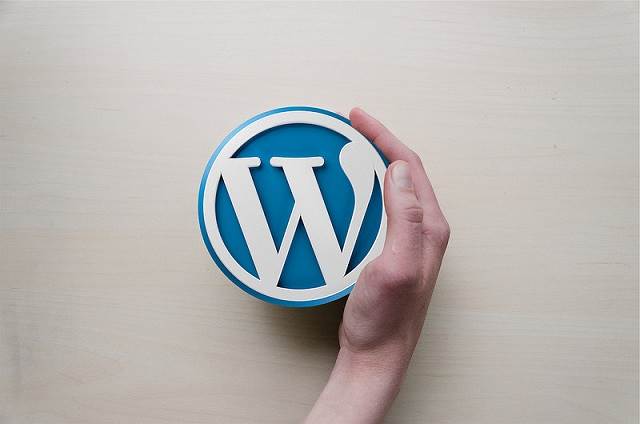 Features
When we review a web hosting plan, we detail the features it comes with and tell you whether it is worth going. You need to know that the more features you get with a web hosting package, the less limitations you will meet when you run a WordPress site and the less possibility that you will be asked to pay more money.
Main features when value are: disk space, bandwidth, site memory, programming, database, and even email accounts. Note that if you choose a solution with fewer features, you need to pay additional fees if you need more features when your site grows. Besides, your site performance also will be affected adversely for the lack of some features.
Usability
We also check how easy it is to set up a hosting account with each company we reviewed because fast and easy start is also a important thing. Figure out whether the companies offer the control panel you are familiar with. Or do they offer one that you are not so familiar with but easy-to-use? A familiar and user-friendly control panel helps manage sites, domains, files, data, emails, and software easily, saving much energy and time.
In addition to control panel, we also check whether the companies offer a user-friendly 1-click WordPress installer to help people install this software by just clicking the mouse several times.
Reliability
Reliability is one of the most import things for websites, especially for business sites. If your web host does not offer reliable service, you could lose thousands of dollars per day. Besides, error pages frustrate your visitors and drive them away. Moreover, search engines do not like sites that are always down, neither.
Because of the reasons listed before, we test and monitor all the sites we hosted with each web host and look into real user feedbacks on the web. According to our test and monitoring results, you can get an unbiased and well-rounded idea of how reliable the web hosts really are.
Performance
Besides reliability, performance is another important factor of website. In addition, it also affect site rank. If people have to wait for seconds even more than 1 minute before accessing your site, there is no hope that they will visit your site frequently in the future, which also may cause big loss to your business. Therefore, you web host must offer fast loading speed.
Not everybody has time and energy to test and monitor the speed of each web host, so we do it for you and show you the results in each web hosting review. In this way, you can fully know the speed each company offers and get your best option.
Customer Service
No matter how easy it is for you to build your site and no matter how superb your site is, you will meet some issues when you are running site. Therefore, a web host offers responsive and efficient support is necessary. It is also why we value customer service.
Before writing a WordPress web hosting review, we test all the support options the web host offers. Then, we write all our findings in our reviews to let you know whether they respond quickly and if they are US based. The most important thing is that we also tell whether they can resolve issues in an efficient way.
Why are they the best WordPress hosting services?
Based on the 6 factors we listed above, we selected NameCheap, InMotion, SiteGround, A Small Orange and A2Hosting as the best WordPress web hosting service providers because they really do an excellent job. Their services are affordable, starting at $1.99/mo and meeting the needs of webmasters whose sites have hundreds of visits per day and have a low budget.
In addition, each solution from these companies is integrated with rich features to help webmaster run websites smoothly without any limitation. You can also get an easy-to-use cPanel or vDeck control panel to simplify the whole management of sites and accounts. There is also a 1-click WordPress installer, with which you are able to install this application easily.
As for reliability and performance, each of the recommended web hosting providers does a good job. According to our monitoring results, all of them offers solid 99.9% uptime and fast access speed for visitors around the world, especially for those in US.
Another important thing is that they do offer responsive customer service via email, phone and live. Besides, they also developed many detailed guides and elaborate videos to help customers learn everything about WordPress web hosting and teach people to deal with common hosting issues in an easy and efficient way. We can also find the answers when browsing their forums.
Read the following parts to learn the main highlights of the best web hosting services.
NameCheap: This web host has been in the industry for more than 15 years. Up to now, this company is powering over 1 million websites in a world scale. It is highly recommended by numerous of its real customers for its reliable & fast web hosting service and responsive support vie email, live chat, forum, video, and knowledgebase.
Outstanding features included in NameCheap WordPress hosting are:
cPanel with 1-click WordPress installer.
Fast speed & 100% uptime SLA.
Advanced capabilities & SSD technology.
Sufficient website space, bandwidth & email storage.
InMotion: Managed by technology experts who have 10+ years of web hosting expertise on average, InMotion is awarded as one of the best web hosts since it came to the industry. This company utilizes a lot of high-tech to offer customers dependable service, including 2 green data centers, hundreds of Dell servers, Max Speed Zone, and much more.
Other highlights of InMotion WordPress hosting service are:
Unlimited disk space, bandwidth & Emails.
Enhanced cPanel with 1-click WordPress installation.
Business-class hardware & developer-friendliness.
Up to $250 free advertising credits for Google, Yahoo! & Bing.
SiteGround: Founded in 2004 by several university friends, this web hosts stably turned into a leader in web hosting industry. Having about 240 employees today, SiteGround is hosting more than 320,000 domains and he number is growing rapidly. By utilizing 3 first-class data centers in US, Netherlands and Singapore, this web host provides fast site access speed for visitors around the world. Starting at $3.95/mo, all of its solutions come with armed security and exceptional reliability & performance.
More splendid features SIteGround offers are:
Immediate activation allows instant account management.
The highest possible uptime & unlimited monthly data transfer.
Free App installs, domain, SSL certificate, site transfer & CloudFlare CDN.
Friendly UI, including elegant design, easy-to-use tools & enhanced cPanel.
A Small Orange: Established in 2007, A Small Orange keeps the mission to offer web hosting with a combination of unbeatable reliability, unmatched performance, high security, low rate and responsive support. To offer their customers the best hosting experience, this web host equips its data centers with fully redundant power supply and other cutting-edge technologies. In addition, fast solid state drive (SSD) IS included in each A Small Orange hosting package.
Other magnificent features A Small Orange WordPress hosting comes with are:
unlimited domains allowed and unlimited emails
SSD server for i5x performance & 24×7 monitoring.
cPanel control panel with Softaculous 1-click installer.
industry leading 90 Days Full Money Back and a prorated refund after that period
A2Hosting: This web host now serves tens of thousands of customers around the world and it is highly recommended by majority of its customers due to its quality service and responsive customer service. It also offers a 1-click WordPress installer to help create a professional and beautiful website effortlessly. Besides, A2Hosting provides a special security suite and marketing suite to help customers secure and promote websites in an easy way.
Another unexceptional features included in A2Hosting WordPress web hosting are:
Unlimited storage space , emails & databases.
Free site migration, site promotion & freebies.
User-friendly control panel & free Drag and Drop Site Builder.
High performance load balanced servers & 24×7 network monitoring.
How to choose the best WordPress hosting services?