Would it surprise you to learn that most of the "big" CEOs don't have social media presences? It's true (warning: the video in that link plays automatically—make sure you've got your headphones in)!
Why is that? It is that those CEOs are too busy running their companies (something you can surely understand)? Or is it possibly because–though they might be loathe to admit it–they don't know how to go about setting up or running an active social media presence? It is probably a little of both, with which you can undoubtedly sympathize.
Unfortunately, as a newcomer to business, you can't afford to not have a social media presence. It is the corner stone of your branding and online reputation. This is why hiring a firm to set up and, until you get the hang of things, run your online presence is a good idea. The problem is that absolutely anybody can say that they've got social media, branding and startup expertise.
Unfortunately, very few of these firms are actually capable of what they promise you on their websites. So how do you figure out the difference?
1. Check Out Their Own Profiles
Every person or company that offers to run your social media and online presence should have really great profiles and sites already up and running. Click on those links and see what kind of impression you get. Do those companies just sell their own stuff over and over again? Or are they actively engaged with their audience? Profiles that are 100% sales are a bad sign.
2. Read the Reviews
Everybody knows how important reviews are. Reviews, especially when sought independently, can give you a really good idea of what to expect from any given company. Brand.com reviews actually assess all the different reputation management strategies that come out, effectively covering that niche. What do the reviews say about your company?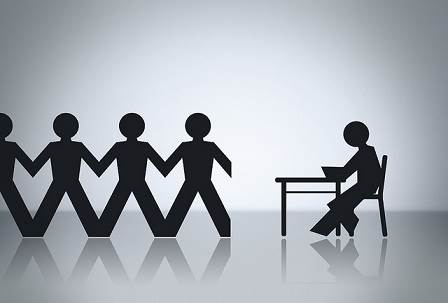 3. Manners Matter
When checking out the reviews, websites and social pages of each branding company, pay attention to how they treat the people with whom they are interacting. Etiquette matters. Do these companies manage to hit that perfect marriage between professionalism and personality outlined in Lauren Simond's Time article?
4. Outlandish Promises
When you visit the website of a potential online reputation management firm, what do you see? Do you see a lot of blinking ads? Are you presented with an un-closeable subscription box? Do you see crazy promises to get you on the front page of Google for your keyword within 24 hours (or less)? Run away! Sure it would be nice to get a million followers to each of your profiles and be on the front page of Google by the time you finish sneezing but those things take a while to accomplish. Any social media management firm worth hiring is going to know that.
5. Meet a Few
As you search you will start out with probably dozens of prospects and, over time, whittle that list down to a few. When you've got it narrowed down to, say, five or fewer, it is time to start interviewing. Set up meetings with each prospective candidate. Ask them these five interview questions.
You know that having a social media presence and good online reputation are important. Everybody knows that. Not everybody is able to set it up single-handedly. This is why hiring a firm to take care of your branding and building your online reputation is a good idea.youn
How to Hire a Branding and Social Media Firm