Regardless of the size of the business you run or the sector you operate in, you'll be aware of the need to make sure your organization stands out from your competitors. After all, if people aren't able to easily recognize your company from others in the industry they may be less inclined to make use of your goods and services. To ensure this doesn't happen to you, it's worth utilizing promotional products to elevate your brand above your rivals.
For years, promotional merchandise has been deployed by businesses to make sure their name sticks firmly in the minds of both existing and potential customers. Choose the right product – or products – carefully and you can expect to see a sizeable increase in both brand awareness and future profits. As an example, let's look at how promotional flash drives can be used to raise brand awareness.
Distribute products that offer value to customers
When it comes to promotional products, people are more likely to want and use items that are valuable. As obvious as it sounds, if you give consumers things that are useful they will be more inclined to use them. Being given a promotional memory stick is definitely something consumers will appreciate, namely because they're an effective way to save documents, photos and other files. As such, they are useful for virtually everyone who uses a computer.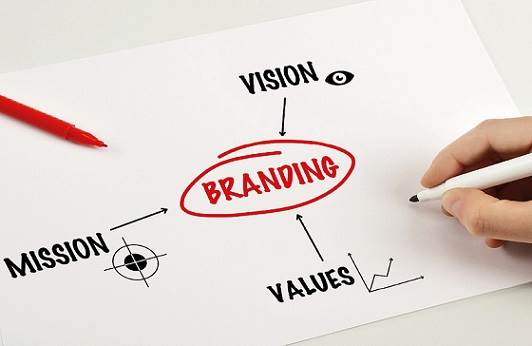 USBs are highly portable – they can easily be popped into a bag or pocket – so they can be taken out of the home and/or office. Remember that they can be used by more than one person, so there is plenty of scope to boost brand exposure beyond the initial recipient.
Use eye-catching designs
Yes, it's important to provide things that are functional and well-built, but that's not to say they shouldn't be fun too. In fact, if you distribute promotional items that feature an eye-catching design they're more likely to capture people's interest as you give them out at trade shows or distribute them in direct mail campaigns.
A good way to get these items to stick firmly in consumers' minds is to incorporate bright colours into their designs. It's also worth considering the shape of these products. Having something designed to look like a robot or credit card can really help your company to stand out from promotional merchandise offered by your competitors, while items crafted from eco-friendly materials is a great way to demonstrate your commitment to sustainability.
Whichever design you choose though, make sure your business's logo is prominently displayed on your products. After all, there's not much point having quirky-looking USB sticks if there is nothing on them that will help users to associate your brand with them. In addition to having your logo emblazoned on the casing, it's also worth putting on details like your company's phone number, website address and Twitter handle. This means that recipients know exactly how they can get in touch with you if they want to make a purchase or would like to find out more information about your products and services.
USB sticks are a great way to promote your brand. If you've used promotional flash drives as part of a marketing campaign or at an event like a trade show
or exhibition – what experiences have you had?
How to make your brand stand out