According to figures cited on the Small Business Administration website, when planning to start your own business you should anticipate a cost of about $30,000. This is a blanket figure that doesn't cover some of the unique circumstances a restaurant may encounter.
Opening Expenses
Opening expenses are easy to forget when you are mentally conceptualizing your restaurant for the first time.
Ground yourself in reality with a few fast figures:
· Permits: Serving alcohol and food require a permit in most cities, that you must pay fees for and display in public view. If you plan to make renovations to your location, you must make sure that you get proper permits for construction as well.
· Insurance: Insurance for a restaurant covers accidents for employees and customers, as well as building concerns.
· Accounting: Someone to track the financial aspect of your restaurant, detailing stock ordered and recording the daily sales figures.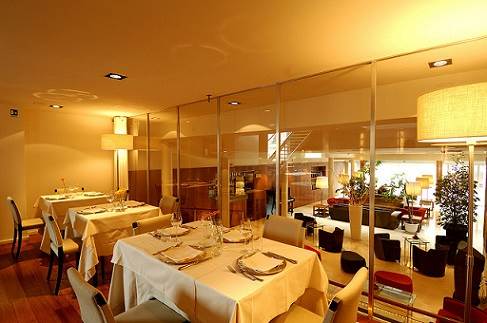 · Point of sale software: Software that allows you to accept credit cards and process transactions. You often need a merchant account with the point of sale, which usually requires about 1.5-percent to 3-percent commission on every transaction you make.
These costs just help the restaurant open its doors safely on day one.
Rent
Renting for a commercial property works similarly to renting for an individual. You will need to come up with a security deposit plus the first month's rent.
You also need to factor in utility costs, which may be higher than an average business because you have concerns about food storage (which often requires a large freezer and lots of power) in addition to fuel for your stove and water to wash dishes with.
Decorating Costs
The costs of actually prepping your restaurant will vary based on what you want to do with the location. You can often find silverware, plates, cups and other basic supplies at a restaurant discount warehouse. Shopping at these outlets saves money on basic supplies to help get you through the first month.
A trip to your local crafts or hardware store will yield lots of things you can build yourself too. Candle holders you can paint over with glass paint, wooden shelves that hold vintage cookbooks, mirrors in wrought-iron frames and other trinkets will add character to your location. Think that's not important?
Yelp does, they even have a category for "ambiance." Remember that dining is a sensual experience, so the tastes, sights, smells and sounds of the space should all be carefully coordinated. You may also want to invest in a streaming service like Spotify, which will let you design a soundtrack to fit the mood of your restaurant without investing in a large music collection.
Food and Payroll
It should come as no surprise that food and payroll should be around 40-percent to 70-percent of your monthly budget. Keep your initial food orders as low as possible until your restaurant is in the black, and carefully chart your most in-demand menu items. Work in the restaurant with your spouse to help keep staff requirements at a minimum until you can afford more staff. Use the extra money on marketing, or on improving the quality of your ingredients.
Marketing
Signage for your restaurant to advertise daily specials is a fun way to let passersby know what you offer. They are also expensive each time your order them so a lot of small restaurants use street-side chalkboards to entice customers.
Menus should showcase food, using copy that makes the patron's mouth water. Avoid simply listing ingredients, instead taking time to talk about savory dishes in detail. Our Boef Bourguignon is served in a red wine stew full of hearty carrots, chunks of potato, fresh mushrooms and roasted garlic. Try it with the house Pinot Noir to accentuate the different levels of flavor.
Word-of-mouth is your strongest asset, so pay attention to your Yelp reviews and learn who your regulars are.
The Costs of Opening a Restaurant