Elevator going up! If your organisation regularly pitches to potential clients, you need to ensure that your sales team can deliver great elevator speeches.
Of course, elevator speeches don't literally take place inside a lift, rather they refer
to the idea that the person giving the speech ought to be able to succinctly introduce themselves, as well as the product and/or service their organisation offers and what they can do for customers, all in the time it would take to go up several floors in an elevator.
The key to succeeding with an elevator speech is to provide short, yet detailed, pitches that give a great impression of your brand and will provide your target audience with the impetus to find out more your organisation. Whatever industry you're in, taking the time to develop perfect elevator speeches will help your business to convert more leads. To pick up some tips about how to develop fantastic pitches, read on.
What are you going to say?
Yes, it's stating the obvious but don't think you can underestimate the importance of planning out exactly what you're going to say in your pitch.
An elevator speech should be given in about one minute, which means there is no room for you to waffle or use technical jargon. Instead, you need to deliver a punchy speech that looks directly at what your organisation does and sums up exactly how it can benefit the recipient(s) and their own objectives.
Generally, you'll find that most listeners will ask themselves "what is in it for me?" while you're talking. So, if they find your speech evokes a positive answer to this question you will have won half the battle in convincing them to spend money with your organisation. On the other side of the coin, if people can't figure out how your speech is relevant to them they are unlikely to provide you with their full attention and ultimately their custom.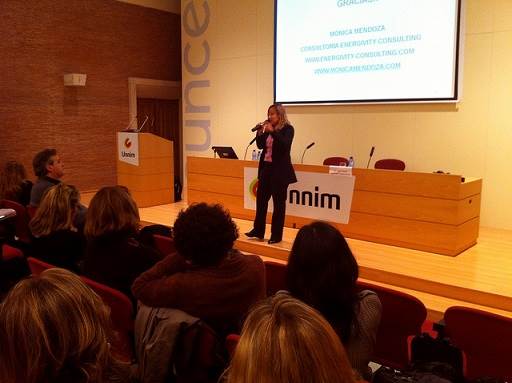 Practice makes perfect
To make sure your elevator speech is successful, you'll need to put in plenty of hard work. While timing yourself delivering a practiced pitch in a lift is probably taking things a little too far, it's a good idea to establish how quickly you can say everything you want to and where, if possible, unnecessary points can be cut out.
Remember, the point of an elevator speech is to get people interested in learning more about your organisation, so you should think about what questions they are likely to ask in advance which should, in turn, mean that you have well-considered replies.
While preparation is important, your speeches should never feel like they are generic and over-rehearsed. Make sure each pitch is tailored directly to the clients you are meeting and highlights specifically how your company can help them.
Leave a lasting impression
Once the pitch is over your audience should be eager to find out more about your organisation and you should hand out promotional business gifts before you leave.
Promotional gifts run the gamut from printed pens to business cardholders (if you use the latter make sure they contain a copy of your own business card). Research by the British Promotional Merchandise Association shows 56 per cent of people feel more favourably about a company after the company sent them promotional product.
What steps are you taking to deliver fantastic elevator speeches to potential customers? Leave a comment and let us know!
Tips on delivering the perfect elevator speech