Business owners could benefit from some simple tips to improve their working day. Here are 28 tips to help you get the most out of your working day when working from home.
1. Wake up on time – Being punctual puts you in a great state of mind.
2. Show thanks for living another lovely day – It's always good to be grateful and thankful.
3. Think of one thing that makes you smile – A smile keeps you positive.
4. Think about what you're aiming to achieve today – Keeping your goals in mind helps you achieve them faster.
5. Get washed and dressed – Getting dressed prepares you for your work day.
6. Plan ahead for your day – Planning ahead means no wasted time.
7. At the start of your day do the hardest tasks first – Doing this ensures your work only gets easier and more enjoyable throughout the day.
8. Sit and work in a chair that supports your posture – You'll be sitting for long periods of time so take care of your back.
9. Tidy away all your clutter – Clear space, clear mind.
10. Buy a white board – This helps to get you organised.
11. Buy a clock – This prevents you from wasting time.
12. Use an internet connection with a fast speed – BIG time saver and prevents much annoyance!
13. Make sure you're stocked up on stationery – pens, pencils, paper, pads, post-its, rubber and ruler.
14. Buy a filing cabinet – This keeps your working area tidy and organised your work.
15. Get rid of all distractions – This includes personal social networking sites.
16. Always work efficiently  – Do what benefits your business the most to keep it growing consistently.
17. Learn something new about your niche – Learning about your niche develops your expertise.
18. Connect with someone new – Facebook, Twitter, Email, Handwritten card/letter – The secret of building a business is down to relationships.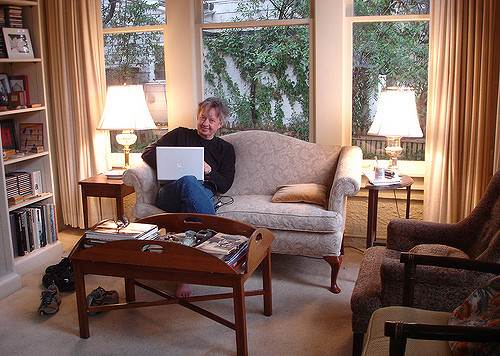 19. Stick to allocated break times – By Scheduling break time keeps the mind in 'work' mode.
20. Practice developing your strengths – Improving your strengths helps build your business.
21. Outsource your weaknesses – We can't be good at everything! Work smarter and outsource the tasks you struggle with.
22. Don't overload on coffee – Too much coffee makes it difficult to concentrate. When you're tired and have work to do, get some fresh air or do 20 star jumps. Always works for me!
23. Eat a healthy lunch – Ensure you include protein to keep you going.
24. Eat lunch away from your desk – Give your body and mind some much needed rest away from your desk and computer.
25. At the end of your day take 5 minutes out to think about what you've achieved – Remembering why you've worked so hard today. The outcome confirms you're making progress.
26. After a hard day's work, reward yourself – Rewards make it worth it!
27. At the end of the day, plan your day for tomorrow – Staying organised keeps you progressing towards your goals.
28. Feel happy with what you've accomplished today – Your accomplishments keep you happy in your business. When you're happy in your business you keep on working!
Tips to Help You Have a Great Day Working From Home