To survive in the business world, you must have an online presence. And for small businesses that thrive on local business, ranking highly in search engines is even more vital to your success.
According to research from Webvisible and Nielsen, 63 percent of consumers and small business owners turn to the Internet first for information about local companies. However, 39 percent report frequently not being able to locate a particular known business. This means implementing successful search engine optimization (beyond just a few keywords) to make your company visible to potential customers should be a top priority. The good news: Just a few tweaks can increase your presence and send online customers your way. Follow these 10 tips to improve your local SEO.
1. Get Links From Local Sources
Sites that link to you help bolster your presence in search rankings, and sites associated with your location that link to you will help connect your business in search engine algorithms. Case Ernsting of Search Engine Journal recommends submitting your business info to local directories, community databases, and even your hometown's Wikipedia page to get encourage links to your site.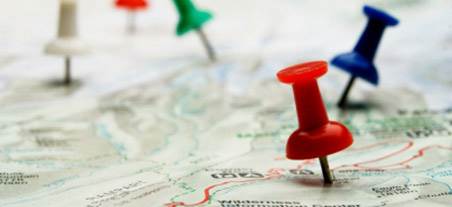 2. Work Under One Domain Name
Sure you want to be recognized and use different online outlets for different thing, but having multiple websites for different services or aspects of your business can confuse the consumer—and reduce your overall search engine pull, says the Small Business Administration. It's wiser to keep all online activity under one name.
3. Encourage Reviews
Though many small business owners shy away from reviews for fear of a bad one, search engines factor online reviews into your ranking. Think of it this way: The more people are talking about you, the more popular you are. Ask friends and customers to review you on sites like Yelp.
4. Add Content to Your Site
Whether it's a blog, industry news, announcements, or event recaps, adding new content your site is imperative. This creates new pages that can be optimized with new keywords, expanding your company's reach in the eyes of search engines. You can then encourage links to that content from other sites.
5. Include Content Links on Your Social Media Sites
Post links to your site on social sites like Facebook and Twitter. As Search Engine Land notes, search engines are starting to crawl and track these links back to your site.
6. Title All Web Pages
Many SEO rookies forget to make a separate title for each web page, losing an opportunity to give search engines more content to review. SEO expert Andrew Shotland recommends putting the most important keywords at the beginning of the title and adding your city name to the titles to hone in on local searches.
7. Make All Titles SEO-Friendly
Whether a blog post headline, URL, or file name, use keywords in all titling. Rich Hargrave of Local Search Source notes, however, that a URL with more than three hyphens can look like spam. Keep naming conventions simple but relevant.
8. Add Text to Audio and Visuals
Search engines scan text to determine relevancy.  If your fancy website is heavy on audio, video, or pictures, it may be visually appealing, but search engines won't recognize anything. Make sure to include text in the form of captions or transcripts with any of this type of content.
9. Input Correct Keywords
Keywords are the lifeblood of your site's SEO, so make sure yours are accurate and relevant to the type of consumer you want to attract. You can review Google's Keyword Planner to find applicable terms. Also take the time to target keywords for individual pages on your site. The SBA recommends three targeted keywords per page.
10. Use Google Analytics
Google Analytics is a free analytics software package that offers data about your website traffic and how it's performing in search engine rankings. Periodic review of this can clue you in to trends or areas you can improve.
Do you use SEO for your small business? Leave us a comment to tell us how it's helped you.
Top 10 Tips to Improve Your Local SEO