Web hosting is a service which allows individuals and organizations to make their websites, blogs and applications available on internet via WWW (World Wide Web). There are many types of web hosting like shared, VPS , dedicated and cloud. Each type of hosting is designed for different type of web sites who have different kind of requirements. Like  some websites will need much more disk space and bandwidth then other websites. Many small and medium sized blogs and websites will need lower disk space and bandwidth. Some websites might need to run some special kind of software and scripts. Some might need thousands of email addresses or sub domains. So different  websites will need different types of web hosting services according to their requirements.
Popular types of web hosting are,
Shared Hosting
Reseller Hosting
VPS ( Virtual Private Servers)
Dedicated Hosting
Collocated hosting
Cloud Hosting
Clustered Hosting
Free Hosting
Blog Hosting
Types Of Web Hosting
This the first post of series 'Types Of Web Hosting' . Be sure to check all upcoming posts in which we will take a detailed look on each type of hosting and their advantages and disadvantages. Links for each post will be given at the end of this post.
In this post we will take a brief look on each type of hosting. For detailed review of each type of web hosting wait for next posts in this series.
Shared Hosting:
Shared hosting is the most popular type of hosting. Millions of websites are using shared hosting. In shared hosting, a server is shared between many websites and users. There can be hundreds to thousands websites hosted on the same server. Resources like RAM and CPU are shared between all of them. Every website has its own partition or section. Sometimes shared hosting can be slower as server and its resources are shared between many users and excessive use of resources (like RAM) by others can make server slow. However, many good shared hosting providers use some software like CloudLinux to prevent excessive resource usage. So there will probably no issue of slow speed with these good providers.
Shared hosting is a good option for new and small websites and blogs. It is low cost as server cost is divided between lots of users and each user has to pay a small portion of total cost instead of paying it all.
Good shared hosting providers puts only a limited number of websites on a server and do not allow users to exceed their usage limits. In this way, they do not let server slow down. On other hand, many hosting providers put lots of websites on the same server to double their profits by lowering costs. They compromise quality of their services for the sake of more profits. So make sure to choose only a good hosting provider.
Summary:
In shared hosting,
Your website is placed on a server with lots of other websites.
Your websites shares hardware and software with others.
Your costs are low. It is a good option for starters and small websites and blogs who have a small budget and low requirements.
Reseller Hosting:
Reseller hosting is mostly used by webmasters and others who want to sell their own web hosting services. Reseller accounts are maintained on shared servers.
Reseller hosting are used by two types of users,
People who want to start their web hosting services. Reseller hosting provide such users a inexpensive way to enter into web hosting industry.
Or it used by those users who have multiple websites. They can adjust disk space and bandwidth allocated to them between different websites. And they can manage all websites under one control panels. They can also sell these websites to others.
VPS Hosting:
VPS stands for Virtual Private Server. VPS is your own server within other server. This offers you easy root access to the server. In VPS, hardware is shared between users but software is not. You can configure software according to your needs. You have guaranteed CPU, disk space, and memory. This means you can install whatever you want.
VPS is expensive then shared hosting but cheaper than dedicated hosting. You enjoy almost full control over server while keeping your costs low.
You should choose VPS if,
You want more control and you want to install custom scripts and software.
Your application or script requires more memory and CPU than a shared hosting allows.
Your website is growing and it starts consuming more resources like RAM, CPU and disk space.
You want to keep your costs low.
Dedicated Hosting:
In dedicated hosting, you have your own server with full control but you typically do not own it. You do not buy a server but you take server on rent from a hosting provider. Server is not shared with anyone else. You have to bear the full rental and maintenance costs of server.
There are two types of dedicated hosting,
Managed: In managed hosting your hosting providers either help you maintain your servers or fully maintain it.
Unmanaged: In unmanaged you are fully responsible for maintaining servers.
It is the one of most expensive types of hosting. Dedicated hosting is suitable for large websites.
Collocated Hosting:
In collocated hosting, your server is placed on the premises of a web hosting provider. You buy your server and place it on a location of a service provider which is better designed for it. Collocated hosting is the most expensive type of hosting and suitable for large websites.
Cloud Hosting:
Cloud hosting is a new type of hosting. Cloud hosting uses a group of servers all connected together and websites use resources from all servers on that cloud. Hard drives, memory and processing powered are shared.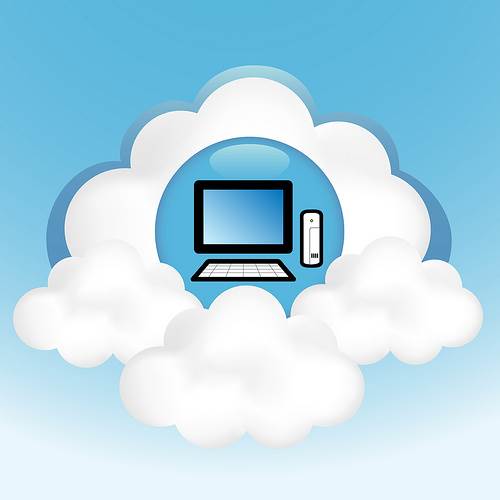 Free Hosting:
Many companies provide free hosting. Free hosting is very limited in its features and support. It is only suited for very small websites and blogs such as personal, family and hobby sites. It has very limited software option and limited or no database support. Technical support and security options are also very limited.
Blog Hosting:
Blogs can be easily hosted on any regular web hosting service. There are also many free and paid dedicated blog services like blogger, blog.com etc. Free services are often very limited in terms of customization and other features. For professional blogs good paid hosting services are recommended.
Summary
For different kind of requirements there are different types of web hosting. Before you choose your web hosting type, you should check that:
You choose the hosting type which fulfills your requirements.
It is cost effective.
Web hosting provider is reliable.
Types Of Web Hosting: A Comprehensive Guide