It is a well known fact that whatever we do for the first time, we tend to make mistakes and there is no denying in saying that your experiences teaches you the best. But as Alfred Sheinwold says "learn all you can from the mistakes of others. You won't have time to make them all yourself" is also very true. No matter what we do for the first time like riding a bicycle, trying out a new recipe or initiating a new venture, few things are left behind to indicate that the person is new or amateur in a particular arena. Same is the case with the new bloggers; they leave certain clues in their writing through which one can easily identify amateur blogs among thousand pieces of other blogs.
It is not a very tough job to recognize amateur blogs, as there are certain mistakes which are commonly made by these new bloggers and therefore, one can easily spot amateur blogs. This is true that we human beings make mistakes in doing things for the first time but on other hand, it is also the reality that some mistakes are very expensive to make especially when the cost is financial and reputational. Amateur blogs are one of those errors that can make you lose sales and loss of potential clients over the hands of competitors.
We are fortunate that we are living in such a world, where we can get easy access to the case studies of big failures and the solutions which are drawn out from those blunders and experiences that not only help us skipping those similar mistakes but also enable us to use them in our advantage. There are millions of blogs on diverse subject present in the world of internet today, some of them are very professional and some of them are just amateur blogs, so how can new bloggers avoid these common mistakes?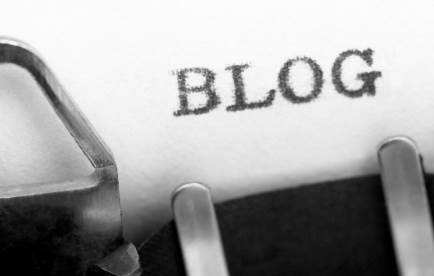 Here are twenty common mistakes that can be found in amateur blogs, that you can evade and make your pieces more attractive for readers. Following is the comprehensive list of those errors that new bloggers does in their writing pieces and that must be avoided in order to make you stand out of the entire crowd of bloggers and to give a good start to your blogging venture.
1. Chaotic Backgrounds:
To identify amateur blogs, see the background and color layouts of the page. Either it will be way too simple, plain and white or it will have the loud colors and never ending images. Pictures are good, they keep things interesting and captivates the readers but too much of them will make your readers run away same is the case with the background texture and colors, they must be eye catching and comforting and it should be kept like that instead of turning them too loud.
2. Poor Formatting: 
Nothing annoys more than the improper formats and alignment of the texts and nothing gives more hard time than reading the texts aligned at centers. Centered texts can be used for headings, quotations or sayings but the entire blog focusing on centered text is way too much to handle in amateur blogs.
3. Too Much Focus On Advertising:
Amateur blogs are in too much hurry to post tons of advertisements on their page without considering the readership of the page. When blogs are new, it is wiser to focus on writing and making a decent readership instead of diverting your focus towards pasting advertisements on the page. Once you have a good base of readers and you feel your blogs have attained the certain level of recognition then invest your time in posting advertisements so that you get the better response in comparison of doing it way too earlier.
4. Only Blogging:
Only writing huge articles is not enough. Readers don't visit your page because there are so many writing pieces but because they find them worthy enough to read and invest their time on reading it. It is not about writing tons of blogs daily but to write something that touches the heart of your readers and makes them think.
5. Variations in Fonts:
Fonts are something that can traumatize the minds of the readers or can soothe their eyes. Using different fonts and giving a variety of fonts in your writing piece will not make your blog look appealing but more chaotic. There needs to be a difference in headings and the body only and not the entire presenting the fluctuating trend in fonts. They must be understandable and simple.
6. Archives:
Blog archives are something totally outdated and no one is interested in reading what you posted in twenty ten instead give tags to your blogs or post categories will be the much better option than just filling the side bars with blog archives.
7. Melody and Song Tracks:
Don't put the melodies or songs on your blogs. Firstly, you can't predict the music tastes of your readers and secondly people who are accessing your blogs on work, or while babysitting, or when someone's baby is sleeping will avoid coming to your blogs if you keep the music and especially the when they turns on automatically.
Other than that the music you keep on your blogs doesn't necessarily aligns with the content you have posted and it makes your page to work slowly instead you can try on adding your inimitable and novel writing style and original piece of work.
8. Ignoring Personalized Touch:
Readers who are visiting your blogs and reading them are not machines but humans. Therefore, using more of those words that make them feel like as if you are interacting with them directly by using words like I, We, Us, Always. This personal touch in your blogs will create a bond between you and reader and will give your readers a positive vibe that will attract them back to your blogs.
9. Too Excited to Showoff Blogs:
The desperation to make people or visitors read your blog, is the serious blunder found in amateur blogs which does nothing better than irritating the visitors by putting forward the blog directly and not giving them the introduction or purpose of the website. When visitors enter into a website, they expect to see the home page first instead of the texts. So, don't forget to give an introduction to the potential clients or visitors on what the website is all about and what it offers to the readers or the visitors.
10. Poor Integration:
Another sign of amateur blogs is the poor integration of blogs with website i.e. when you click a link provided on the page it will take you to the homepage or into a completely new page which will have a unique layouts, colors and designs in comparison to what you have seen at homepage leading you towards confusion about the site and putting you in dilemma that whether you are one the same website, where you intended to be initially.
11. Free Platforms:
When the integrated blogs are found on free platforms like WordPress.com or Blogger.com indicates the amateur blogs. This normally happens when blogger doesn't plan to make business out of their writing and on later stages they build a professional website and integrate their blogs on free arena to their professionally made site. This is a serious error that one should avoid as it not only gives unprofessional look but also confuses the minds of the readers.
12. Muddled Blogs:
Amateur blogs have a distinguished feature and that is they are all cluttered. Nothing causes more hassle and gets on nerves than seeing jumbled texts on one page, giving away too much of information with loads of widgets or tools.
When you try to serve everything to the visitor, they get puzzled and exit without choosing further.
The neat, simple and cleaner the blog is with a clear and pleasant font, the more it soothes the eyes and minds of the reader.
13. Not Showing What You Have Got: 
Another common mistake in amateur blogs is that they are all about spreading information only. There is no doubt that blogging is a really good way to spread awareness and communicate the experiences. However, they are not enough until you showcase your products and services by advertising them and putting their links on your side bars along with mentioning the clients you have worked with and the services you are providing to other clients.
14. Not Getting Connected With Other Bloggers:
This is the world of Give and Take in which we are living. We all are connected with each other, the better we use those connections the beneficial it will be. In blogging too link other bloggers to your site and get linked with other bloggers, it will not only help in building up the readership but will also promote your blogs.
15. Not Following The Concept of Sharing Is Caring: 
Some said it so rightly "sharing is caring", this can be applied to newbie's as well. When you are new and you want to go long way, start by building relationships and bonding with other bloggers who help you out in your journey at later stages. Given the selfish nature of humans in which we want to keep everything for ourselves is not completely wrong but when you are at the initial stages of your blogging career, share the stuff of other bloggers and share blogs of popular bloggers, it will help you building the audience for your site and after the infancy stage, when you start to get recognition, make it fifty fifty i.e. 50% of your work and rest of other popular bloggers.
16. Avoiding Social Media in Amateur Blog:
You write really well, your blogs are very interesting but still you need to promote them and advertise them without incurring money into it. The simplest and most convenient solution is the social media through which you can reach to your potential readers, can create awareness about your blogs and can communicate your readers about your work. Not only you will get the good traffic but it will also give you the excellent exposure and depending on the excellence of the content you furnished on your page the traffic can be converted into the good readership.
17. Running After Profitable Niche:
The successful bloggers are those who do blogging because they are passionate about it and not for the sake of the money. As a newbie your focus must be on generating the superior and excellent content to make a decent readership base. However, if the job is being done just to earn some bucks then it is the way towards failure.
There are so many bloggers who makes this mistake, they lose their focus and select the niche which doesn't excites them. Choosing the niche you are passionate about will not only give you the thrill in writing but will be proved as a profitable decision as well.
18. Plagiarism:
Not only plagiarism is a crime but it also damages the reputation and relations of the reader with the blogger. Initially it seems to be a boring to write blogs and copying it from other niche seems to be much simpler. However, such tactics doesn't help you to sustain in the market for very long. It not only gives the bad impression to readers but also damages the readership base. Therefore, whatever you write ensure it is authentic and original. Even if you are copying a blog from somewhere else, do give the name of the source and credit to the original blogger.
19. Distorted Avatar:
Unique avatar not only gives professional look but it also helps in branding and makes a blogger identifiable whenever they revert back to the comments on their posts. It will also give the personalize touch to your blog and reader will have your image on their minds as well which in return will make the bond more real between the blogger and the reader.
20. Lost Blogs:
Most of the time it happens, when reader reads certain blogs and they like it and want to read again or want to recommend it in their social circle and when they visit back to the site, they just couldn't get back to that specific post they really liked. Make sure that you provide search bars through which readers can easily search the posts of their liking without getting frustrated or disappointed.
20 Most Common Mistakes that Amateur Blogs Make