Running a small business can be challenging, as most of your energy is usually spent on the day-to-day dealings that keep everything operational and running smoothly. And though you know marketing is an essential part of the big picture, it is also an area that many small businesses find difficult and even overwhelming. But it need not be. Just because you don't have a PR team or a large budget doesn't mean you can't take marketing into your own hands.
Luckily, in the digital age, more resources are available than ever before. Whether you have no idea how to devise a marketing plan or are looking for specific tips on running a social media campaign, there is plenty of information available online to help you get your business more visibility. Most importantly, the more you educate yourself about the value and goals of marketing, the more successful your promotions will be. Not sure where to start? Here are our top 7 picks for sites than can help you market your small business.
1) Small Business Administration
For the newbie who isn't familiar with marketing and might feel overwhelmed by the process, the Small Business Administration has helpful resources to walk you through the basics. You can learn how to craft a marketing plan and take advantage of supplemental articles on topics such as market research, email marketing, etc.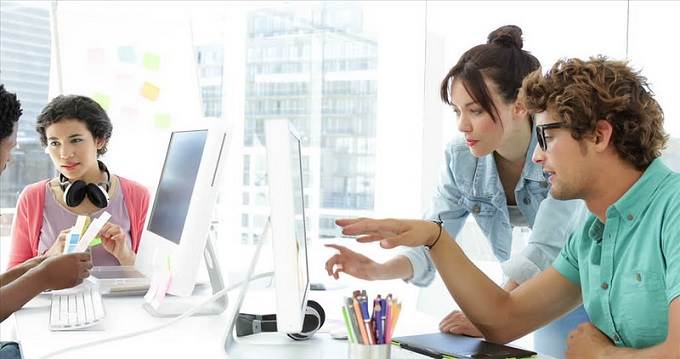 2) American Marketing Association
For small business owners who are eager to get more detailed info, the American Marketing Association has resources for all areas of marketing a small businesses. Subjects such as when your small business should get an email marketing service, creating a small business website, and defining your target audience, can all help you help yourself.
3) National Federation of Independent Businesses
The NFIB's extensive database covers all aspects of marketing for small business owners, including direct mail, web marketing, social media campaigns, branding and image, SEO, and more. Want to know how to hold a successful focus group? They have the answers.
4) Marketing Profs
Offering how-to articles, case studies, and advice from industry experts, Marketing Profs has plenty of simple and actionable marketing tips. It even offers a series of online seminars on small business marketing. Plus, it's updated daily so you're getting the latest info.
5) Entrepreneur

Entrepreneur Media is full of useful tips for small business owners. You can find helpful posts on things like starting a video blog for your site and how to promote holiday marketing campaigns. (It is also a great resource to stay abreast of what's happening in the small business world in general.)
6) Small Business Trends

Another helpful site for small business industry news (including an online database of networking events, great for connecting with others in the industry), Small Business Trends has info on everything from how to generate leads to how to improve your current marketing plan.
7) Social Media Examiner

If you want your business to jump on the social media bandwagon (and you should), Social Media Examiner has plenty of content to help you use social media tools to your full advantage. You can learn about the uses of and best practices for the major social media platforms, such as Facebook, Twitter, and LinkedIn, to give your business a boost.
In addition to these sites and your own research, make sure you are actively networking with your peers. Getting real-life advice from people you know and trust and who can share their experiences is always an invaluable asset.
Do you have a favorite go-to source for marketing info? Tell us below in the comments section.
7 Resources For Small Business Marketing Tips