No matter what business you're in, when creating a business website there are 7 tips your start-up website needs to follow.
 1.   Skim-ability
Absorbing useful information usually requires some reading. Unfortunately customers who want to buy from you, may not want to read lengthy pages of text. Having a website that has skim-ability lets customers receive what you're offering quickly.
If your website has a lot of text a good way to break up information is by adding images and creating paragraphs and enlarging headers.
 2.   Good User-Ability/Navigation
Your website needs to be idiot proof. When the customer wants to find something it should take no longer than 5 seconds to find. If it takes a customer a long time finding a simple button they will become frustrated and click towards your competitors.
Use drop-down  menus in your navigation bar to ensure easy use. Add bold and highlighted text to help important pages stand out.
 3.   Good Design (colors, layout, images)
Design and Layout – Your website can offer the best deals and serve all your customer's needs, but if your website looks like a child designed it, your customers won't stay there long. Poor customer experience on a website tells customers you are unprofessional and don't take their business seriously.
Always use a professional, qualified web designers.
Colors – Different niches use certain colors. For example console game websites normally use black and darker colors. Anything to do with natural products typically use green.
Look at other websites within your niche to get an idea. When you are choosing colors for your website treat it although you're decorating a house. You wouldn't use more than three colors in a room. One main color and 1 or 2 accent colors.
Images – Pictures engage immediately with customers and create emotion. Don't pick boring, predictable images. Images should create a positive emotion of either inspiration, laughter, happiness or security.
Decide which emotion you're going to target and use an image related to your niche and your chosen emotion.
 4.   Essential Pages
Every small business website needs the 'essential pages' which include…
About Page  – A clear description about yourself and your business.
Contact Details Page – Easy to find contact details for customers to contact you. Use more than one method so the customer isn't forced to use only one.
Home Page – Usually the 1st page the customer sees. This page is your first point of contact with the customer (very important, 1st impressions count)
Disclaimers Page – A statement that denies you're responsible for what you've written or said.
Privacy Policy  – A statement that discloses all the ways you gather, use, disclose and manage a customer's data
Copyrights – A statement disclosing who can print, publish, perform, film, or record literary, artistic, or musical material. Copyrights usually state no one can use any materials on a website without the owner's permission.
 5.   Sensible Domain
Potential customers should instantly know what type of service you offer by reading your domain. Keep domains simple and short. Where possible buy .com domains and don't use dashes and numbers.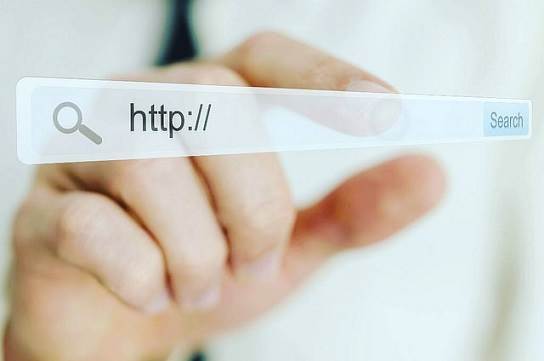 6.   Calls to Action
Calls to action are direct commands for your customers to follow. Calls to action need to be clear and shown often. For example…
 Click Here To See More
Join My Followers Here
Buy Here Today For Extra 10% Discount
 7.   New Information
Keep your customers informed of the latest news within your business. If you plan to expand, have limited edition products or even taken on a new member of staff  publish it on your site.
 Summary
Remember your website is a virtual sales person in webpage form, without the ability to speak, personal interaction and common sales techniques. Your website has to convince customers your service/product is right for them.
Your website reflects your business, so aim to create a pleasurable, helpful experience for all customers.
Have I missed any 'must haves' for a start-up business website?
Please leave your comments.
7 Tips – What Your Start-up Business Website Must Have