At the start of every school year, bright-eyed freshman walk the grounds of college campuses filled with enthusiasm and potential. However as time passes, an ever-present lurking question begins to appear behind those eager eyes: If I don't know what to do with my life, what major should I choose? Many college students harbor doubts about whether their major is right for them or if it can lead to a profitable career. However, by doing some research, exploring, and engaging in new experiences, college students can make a decision on their major and prospective career choices.
Tips for Picking a Major
Picking the right major is a tricky question that has no right or wrong answer. However, choosing a major that is best suited to your interests and personality is highly important. The following are some tips for the prospective freshman or the older college student seeking advice:
1. Set Some Goals:
Before rushing to the nearest computer and changing your major, you should first sit down and ponder over your goals. What do you want out of your major, or out of your experience in college? What are your ultimate goals in life? Perhaps you want to cure diseases, help people abroad, or simply make a lot of money. By answering these questions, you can create a structure by which to shape your college experience.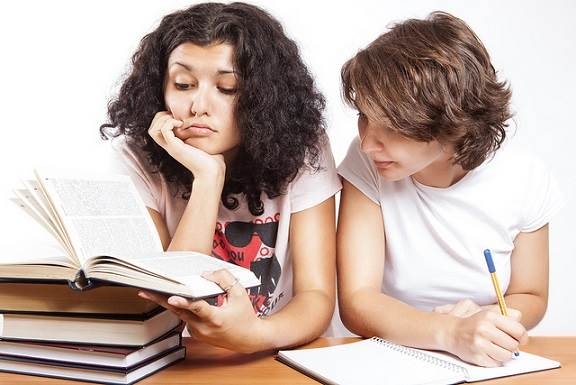 2. Explore your Options:
College is the best time to meet people, make mistakes, and learn about new interests. Therefore, try to experience all you can while on the path of finding yourself. Whether by taking a class not in your requirements, joining a sport, or participating in an internship, college is an opportunity for you to explore different options and career choices. In other words, try not to stress yourself out asking this question. Sure, it's extremely important, but you may surprise yourself throughout your time in college.

3. Consider your Interests:
A career is a lifetime commitment; ideally, you'll want to choose a career that is similar to your interests. When choosing a major, make sure it's something that interests you. Not only will it help you with your career prospects, it will also make your college experience more enjoyable. Do not get caught up with the tough economy or how much money your interests can make you. If you enjoy a subject, go for it and do the absolute best you can. There is always room for someone good at their skill.
4. Visit the Career Services Center:
Many students fail to take advantage of their college's career services center " a veritable gold mine of resources. These resources include books on careers, salary ranges, and the job market. In addition, the advisors themselves can help students with career and academic advice; as well provide services such as proofreading resumes and conducting mock interviews. Most career centers will allow you to call them on their business phone and make an appointment, but some encourage students to just stop in for a visit. If nothing else, this resource will help you feel confident when it comes time to make decisions.
5. Talk to Professionals, Professionals, and other People:
If you're unsure about your future, talk to those that have already experienced theirs. Upper classmencan give you advice about which classes to take, and their take on their majors, internships or other experiences. Professors can serve as mentors and teach students about various topics or whether a course of study is right for them. Finally, visiting professionals in your desired career can give you first-hand exposure to whether the job is suited for you.
Does my Major Matter After College?
Does your major even matter when entering a career field? The answer is both yes and no. As a new graduate, your major may have an effect on new job prospects and opportunities. Your major reflects your background and interests when you have nothing else on your resume. In addition, it shows your basic skills and what you've been trained in. For example, it is highly unlikely that you'll be considered for a software engineering position without the computer science degree.
However, suppose you graduate with a major that is different from what you ultimately decide to become. There's no reason that you should not pursue your desired career just because you didn't graduate with the right background. There are countless ways to gain experience after college, whether through internships, professional organizations, or the right contacts. Simply demonstrating that you have the interest and willingness to learn will open many doors for you and your future.
A Major Dilemma: Tips for Unsure College Students Choosing a Major