Although no one is quite sure how the implementation of the Affordable Care Act will play out, the aging U.S. population will create many job opportunities in the health care field. Since the Affordable Care Act was intended to increase access to medical services, it may well help fuel the boom in medical careers. With increased opportunity, some providers are likely to opt for the flexible schedule and freedom of self-employment.
With the ability to set one's own hours and pay rates, there are some distinct advantages to starting a medical care business. Let's assess a few of the most common independent medical practices:
Nursing
Both LPNs and RNs are in prime position to achieve success as independent contractors. Registered nursing ranks number one on U.S. News and World Report's  list of the 25 best jobs. Nursing education programs can range from one year schooling to become an LPN all the way up to doctoral degrees for RNs.
With high demand for skilled nurses for the foreseeable future, the self-employed nurse can expect excellent wages. Self-employed nurses can control the hours they work and how many patients they care for at one time.
As the population ages, nurses will be needed to provide at-home care and consultation services. Opportunities also exist to work as a relief care contractor to hospitals, care homes and other institutional settings.
Massage Therapy
The outlook for massage therapy is also good according to the Bureau of Labor Statistics. The Bureau expects 20 percent growth in demand for massage therapists through 2020. Massage therapists help relieve stress and heal soft tissue injuries through touch. Most states regulate massage therapists, and many require the therapist to attend massage school.
The independent massage therapist may choose to work from their own storefront, or they can contract with private businesses to provide massages to employees at the business location. Some therapists travel to private homes or other locations to provide services. Massage therapists can also work as independent contractors with fitness centers, spas and salons.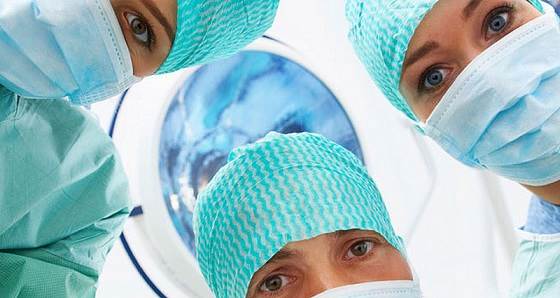 Speech-Language Pathologists
Although most speech-language pathologists work for institutions, there are opportunities to be self-employed. The Bureau of Labor Statistics expects a 23.4 percent increase in speech-language pathologist jobs within the next ten years. This career requires a master's degree, but the median wage is over $66,000.
Speech-language pathologists have the opportunity to work as part of home-care teams for patients recovering from strokes or other brain injuries. With improved treatments for brain injury patients, the need for speech therapy is expected to rise.
Self-employed speech-language pathologists can also work with local schools to provide services. With many school districts facing budget constraints, staff positions for special services are being cut. This provides an opportunity for the independent speech-language pathologist, particularly in rural areas.
As the need for medical care grows In the United States, so does the opportunity for self-employed healthcare providers. Self-employment provides great job satisfaction and wages, control of one's time and the ability to serve the client rather than the bureaucracy of a medical institution.
Be Your Own Boss in the Healthcare Field