Over the last few years, many local search experts have reported many mistakes that local businesses make in their website. Therefore, in this post, I will be sharing the most common errors that you need to avoid in future, when it comes to maximizing local search visibility of your site.
Don't Just Focus on Your Brand and Product Selling
Focusing on your 'brand' too many times is not going to give you expected results and it is the one area that many local businesses do not care about. You need to be aware of the fact that you are the only business with that name in your industry and you do not have to optimize it, hence you just need to gain an upper edge over your competitors by being "more" than just your brand of products/services.
To sell your product or a service, you need a good website, but that does not mean that you should only have your items on it because every competitor in your industry is selling the same product/service. Therefore, you need to differentiate them, you need to talk about your company, your business community and your story. You need to give your audience "more" than just brand awareness and product selling campaigns.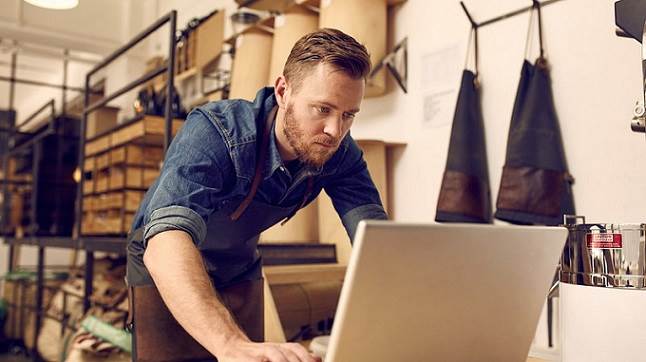 Mistake of thinking that People Only Come for Your Product/Service
This is another common mistake that many local enterprises make when it comes to optimizing their website for enhanced local search visibility. For example, a reputed automobile dealer in Oregon put up a website that has only got information on vehicles that they sell. They think that there is no need to add any extra content other than their vehicles, as they assume that people will visit their site if they are searching for a specific vehicle. People come to their website via a Google search for extremely specific make/year/ model searches. But in reality, all of this is not entirely true and make sure that you do not fall into this trap. When it comes to increasing local search traffic to your site, make sure that you have a great website with good user experience thereby catching customers earlier in the buying funnel.
Do Not Ignore Your Home Page
This is one of the most common errors that local businesses make when it comes to implementing their local search campaign. Most local enterprises ignore their home page for local search optimization efforts. You should think of your home page as an ad for your business, providing important information about your business. Your customers need to be able to learn about what you do, and Google, Bing and Yahoo need to have content to index. If there is nothing there, but a slide show with ten images and few links to your products/services, then you are missing a big opportunity for both your customers and search engines to 'like' your website.
Forgetting to Optimize Off-site Local Signals
This is another mistake that local enterprises make when it comes to implementing their local SEO campaign. As you know that Google offers unique products for local businesses such as Google+ Local and Google My Business, so you need to focus on fully optimizing these Google platforms rather than focusing only on on-site optimization. Make sure that your NAP or citations are consisted and properly listed. Also, try to earn good quality and relevant links from locally relevant websites.
When you are doing local search campaign on your own, make sure that you avoid these common mistakes and ensure that your SEO foundation is solid before you begin implementation of your strategies.
Most Common Errors that Local Businesses Make on their Website