Whether you need to supplement your income while finishing school or you need extra dinero to pay off that student loan debt, there are many worthwhile freelance careers you can pursue. The best freelance careers are the ones where you get to do what you love and can make some money doing it and sometimes, a lifelong hobby can become a lifelong career.
Things like writing, music, and photography are great examples of hobbies that can easily turn into lucrative careers or at least side-line money makers.
Are you the one at parties and get-togethers that's always taking pictures? Do friends see your photographs and tell you that you have talent? Is taking pictures your private passion? Why not make it a new career?
Practice Makes Perfect
Start getting behind the lens. Invest in better equipment if (or when) you can. Practicing in different environments, with different lighting, and with different subjects will only make you a better photographer. Do you take unusual pictures? Don't worry about, you can find a niche and learn how to make it marketable.
Keep on Learning
Look into local schools for photography. Find meet-ups for photography groups. Discover like-minded people to compare techniques, share ideas, and discover small (or large) gig opportunities while you continue learning. Hone your skills, both behind and in front of the camera.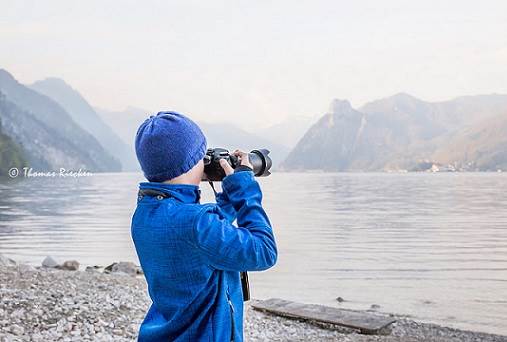 Put Together a Portfolio
Have close friends and family members help you choose a few pictures to start putting together a portfolio, if you don't already have one. Ask them to be objective and not just full of platitudes. Honesty is the best policy, after all you want to succeed and they should want you to too. Look on-line for the proper way to present your work.
Don't Forget Marketing
Create some inexpensive or free business cards and set-up a free website using a platform like WordPress. Having something to hand people or somewhere to direct them is important and doesn't need to cost you a lot of dough when you are first starting out.
Word of mouth advertising may be all you can afford, but don't underestimate the value of a great referral. Choose a couple of friends that you know are very well connected with the types of people or organizations that utilize photography. Offer to do a personal digital photo-shoot for free or be the token photographer for a family wedding. If you do a great job they are sure to refer you any time the subject of a photographer comes up.
On Doing What You Love
Sometimes doing what we love starts with a leap of faith. Rarely is the opportunity laid in our laps and even those that are still require expertise and real work. Learning and investing in your craft should be a never-ending endeavor, but be sure your return is worthwhile. If all you are doing is investing time and money something is wrong and all you are left with is an expensive hobby.
On the other hand, if you find that you are able to pay a few bills, buy a new lens, or purchase an unexpected nicety you know you are doing something right. Small successes will grow into bigger successes and soon you may be so busy there won't be time for a second job.
Photography: Taking Your Hobby to a New High