Whether you're in charge of a cheap and cheerful pizzeria or own a swish eatery specializing in gourmet fare, all restaurants should be doing their utmost to give customers the incentive to come back and eat at your establishment. As obvious as it sounds, happy patrons will return to your eatery time and time again, providing you with a vital source of income.
Happy diners who come to your restaurant regularly are also more likely to tell their friends and family members about the quality of your meals and service, but how exactly do you encourage repeat trade? Here are some of the areas you might wish to look at.
Set up a customer database
The first step to bringing in customers on a repeated basis is setting up a database filled with customers' contact details. Gather this information when people ring up to book a table or from customer feedback forms in your suggestions box. You should also make use of social networking sites such as Facebook and Twitter to establish a relationship with your customers. In doing so, you can quickly get in touch with diners to inform them about promotions, special events and changes in opening hours, all while ensuring they remember your brand.
Run special offers
Consistently good food and impeccable service ought to be at the core of any restaurant, but to give people the additional incentive to come to your restaurant time and time again you need to think about running promotions. Whether these take place on a regular basis – perhaps offering money off main meals on a quiet midweek night – or are one-offs to mark special occasions, this is a great way to build a buzz around your establishment.
Use your customer database to identify a target market for special offers. For example, you might wish to email customers details of a new set menu option or inform them that they can get money off their next bill with a particular discount code.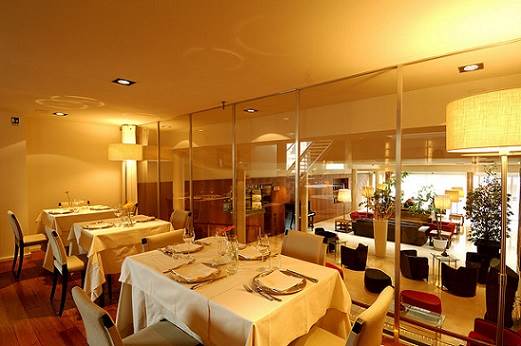 Distribute promotional gifts
Lastly, it's worth looking at the role promotional products can play in generating customer loyalty. Using promotional gifts is a fantastic way to ensure that customers think of you in a more positive light, with studies from the British Promotional Merchandise Association (BPMA) showing 56 per cent of people claim to feel more positive about a company/brand that has given them a promotional gift.
We all like to receive something for nothing, and it's a good idea to provide patrons with items that are intrinsically related to food and drink. Whether this is a set of coasters or a personalized glass that customers can take home with them, promotional gifts should help customers interact with your brand in the comfort of their home. With any luck, this lasting reminder of your restaurant will give them the incentive to return to your establishment for another meal.
Once customers have finished eating, you should serve chocolates or mints with the bill. Hopefully, they'll have enjoyed their meal, but these sweet treats should put the finishing touch on a great night out. According to research by the BPMA, mints, sweets and chocolates were all in the top 40 most popular promotional products (taking 20th, 30th and 33rd place respectively) last year.
Promotional packets of chocolates and mints can be customized to feature your establishment's logo and phone number, and therefore offer a great opportunity to publicize your brand.
How can restaurants bring in repeat customers?