People love free. It doesn't matter what you sell, if you offer something for free, people will feel like they are getting the best deal of all. Let's look at some examples of ways you can give away free products to help you make money.
Download This Free Content
"The money is in the list" is a very popular saying online, and with good reason. Once you have someone's email address, you can send them updates on your latest products and services, knowing that information is going straight to their inbox.
The question is – how do you get people to subscribe? The answer – give something away for free.
The above example from LewisHowes.com shows how he offers visitors free in-depth videos on LinkedIn strategies after they subscribe to his mailing list. While it may seem like a trend suited mostly for online entrepreneurs, businesses in any industry should be able to create a free report, whitepaper, guide, eBook, etc. that is enticing for their website visitors such as:
A travel agency offering a free report on the top 25 getaways for an awesome summer vacation.
A photographer offering a free guide to decorating your house with photo art.
A dentist offering a free eBook on tips to keep your teeth healthy.
A spa offering a free booklet discussing ways to relax and rejuvenate for complete life balance.
As you can see, these free items would be of interest to anyone, and these businesses will have email leads to people who may be interested in their products or services.
So how do you setup these free giveaways in exchange for an email subscription? Mailing list services such as Aweber will allow you to setup customized forms on your website to capture a name and email address, and from there you can setup your list to automatically email new subscribers a welcome email which you can customize to include a download link to your free content.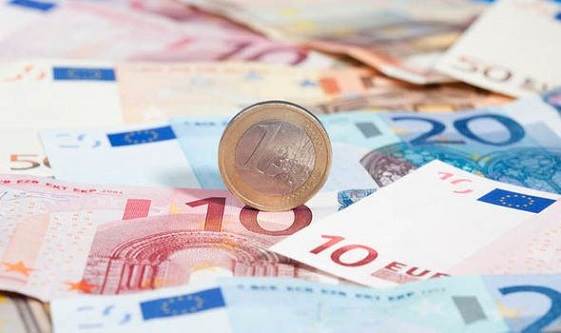 Become a Fan for Free Content
Syncapse published a report on the value of a Facebook fan.
As you can see from a screenshot out of this report, Facebook fans spend more with a brand than non-fans. Why? The Facebook fan page helps make customers more loyal to a brand by putting themselves in front of these consumers more often through status updates and content sent into the fan's news feed.
So how do you get those fans?
One great way is through a reveal tab. This is a part of your Facebook page that offers a free piece of content once a Facebook user has liked the page. This free content could be anything from a instructional video to a printable coupon to take to a local retailer for a free product sample. Or even the promise of free exclusive content like Zappos does on their fan page.
Just be sure to read Facebook's terms and conditions about promotions so you approach yours the right way, otherwise your fan page could be in some serious trouble!
Buy This, Get That Free
This strategy has long worked for retailers of all industries. Whether you do a buy one, get one free or a buy this product, and get that product for free, you are going to increase your product sales as people will feel like they are getting a great deal.
This goes for both online and offline products or services.
If you buy our latest eBook, you can get our previous eBook for free.
If you buy this shampoo, you can get the conditioner for free.
If you buy the new Toyota Tacoma, you can one year's worth of free maintenance from our service department.
If you look at these freebies closer, you will find that they are not only a great deal for the customer, but they get the customer hooked on your brand.
After reading not one, but two great eBooks, you'll be likely to buy the next one that is published.
After your hair improves with the shampoo and conditioner combo, you'll want to keep using it to maintain those results.
After you've received a year's worth of great maintenance service, you'll keep bringing your vehicle back to that service department instead of heading off to third-party service stations.
The key to building brand loyalty? Making sure that freebie is something that people will want to get more of!
Free Samples
Going along the lines of building brand loyalty, what about giving away products and services before someone has to commit to buying? A small sample of something that produces big results will get a potential consumer eager to get more of where that came from. Great examples include:
A free online marketing analysis to show a business their online strengths and weaknesses compared to competitors.
A free chapter of an upcoming book.
A free packet of miracle moisturizing face cream.
As you can see, free samples can also be services, not just products. These free samplings will hopefully lead to:
A business choosing to go with an agency to boost their online marketing campaign.
A reader getting engaged with the book to the point they are ready to purchase it as soon as it is published.
A customer seeing instant improvements and getting excited about buying the full size moisturizer to continue seeing improved skin.
Hence, giving a little away can lead to getting a lot of sales!
Your Free Experience
Do you give things away for free and see an increase in income generation as a result of it? What other free strategies have you used and seen success with? Give us your free thoughts below!
How Giving Away Product Makes You Money