What is one of the best – and most legitimate – ways to market your business? Get it in the press. Positive publicity is a fantastic way to get visibility, gain credibility, and legitimize your business. And here's the best part: It's free. That means small businesses don't need the pricey services of a fancy PR firm. You can do it yourself, but how do you start? Follow these tips to get your business in print.
Start with a press list
First, identify who you need to contact. Like anything else, pushing for press is about networking. Do some research to find out who is in charge of the local business beats for the local papers, then put your feelers out for people or opportunities to make an introduction. Create a list of contacts, along with their beats or special subject interests, so that you can funnel appropriate story ideas their way in the future. It's wise to start with contacts at your city's weekly papers or other publications that specifically cover local stories.
Cultivate relationships early
Ann Handley, chief content officer of MarketingProfs, encourages small business owners to create relationships with reporters and editors. Introduce yourself to the contacts on your list. Be professional and courteous, and let them know who you are and what you do. Let them know you'd be happy to be a source on any industry-related news or help them in any way with future stories. This expands your reach and potential contributions past a one-off story. Once you have their attention, offer your pitch.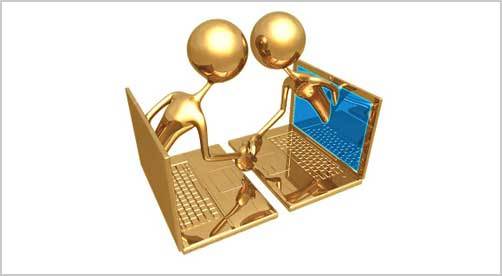 Feed them stories
As social media expert Pam Lawhorne says, "The bottom line is, if you don't have a good story, you're not going to get any coverage." The best way to get press is to feed the story idea to the writer. You should research the publication and have a pitch ready for its particular audience. Business writers are interested in new or unusual story ideas. Human interest features are particularly compelling: Has this business been your lifelong dream? Did you overcome a challenge? What services do you provide that are unique or different? Frame the pitch as a way to share an interesting story, not a way to profile your business.
Create a story
If you don't think you really have anything original or interesting to pitch, then you have to create the story. Things like fundraising events or new product lines can catch the public's attention. And don't forget to mention ways your business can tie-in to larger stories. Has the economic downturn inspired you to do business differently? Is the downtown renovation helping your business? These anecdotes can help a journalist flesh out a story.
Follow up
Continue to cultivate your relationships with the media, whether or not your story gets picked up. Business Insider suggests attending networking meetings and events journalists will be at. After meetings, send them thank you cards, invite them to events, and let them know you're always available for comments/quotes, or to be a source. Use social media sites like Twitter, Facebook, and LinkedIn to connect and maintain your visibility and strengthen your relationship. Repost articles that are relevant to your industry to show that you are interested and aware of the editorial slant, and always send any of your story ideas to your media network.
Getting press for your small business may seem like an overwhelming at first, but soon you'll have established a relationship with your local media representatives. Remember: They are always looking for a story, and you might as well be it.
How To Get Press For Your Local Business