It is never too early to think about starting your own business. Indeed, the sooner you get started, the sooner you will learn the skills necessar
y to run your business successfully. Patient planning is essential for getting a good start. Here are important things you should keep in mind regarding getting a business off the ground.
Base the Business on Your Skills and Interests
You need to be clear from the beginning what services or products you are going to offer. If you are not sure what kind of business you want to run, look at your talents and interests. If you are creatively talented and find web design interesting, you could consider starting a web design business. If you love pets and enjoy selling products, you could get into the pet supply business. The main requirement is that you must feel enthusiasm about the services or products,
and there has to be a demand for the products or services you want to offer.
Develop Your Business Logo and Mission Statement
Once you have decided what kind of business you wish to start, it is time to create your business logo and mission statement. Put a lot of thought into your logo, because you want it to be memorable, easy to print on promotional items and attractive. If you have the funding, consider hiring someone to create your logo for you.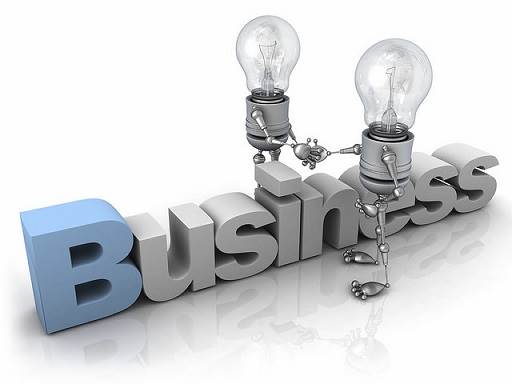 A mission statement conveys your company's purpose. Having a clear mission statement helps keep things on track. A sample mission statement for a trendy pet supply business could be "to offer customers the newest, most attractive and unique pet supplies."
Develop an Online Presence
Developing a positive online presence is extremely important for any business. The first thing you need to do is set up a web site. If you have a limited budget, you can start out with a free website. There are many web building and eCommerce tools publicly available for your use. Use an online web page builder to design your pages easily. You will not need to know any special computer languages.
If you want to sell products or services directly from your site, you can use online shopping cart software. Several companies offer these. Shopping carts process orders and automatically calculate things like shipping. You may also choose to join a site that gives you your own storefront or web store, which already have shopping carts integrated into the site design.
The Long Term
After you have developed your business idea and set up shop, you will need to use marketing tools to make people aware of you. You can use social media sites and pay-per-click ad services to get the word out. Formulate a yearlong marketing plan to create a firm foothold for your business.
Once how to save money on car repairs money starts coming in, you should keep good records of your profits versus expenses. If your business generates significant profits, you may need to pay taxes quarterly. Consult with a tax adviser or visit the IRS website to learn about business tax.
Using Your Current Skill Set to Start a Business