When is the last time you opened the Yellow Pages to find a business in your area? Not in a great while, likely.
Each new business finding its way to the web denotes a need to index and catalog a listing, which is why we now have and review websites such as Yelp, Google Business, Yahoo Local, and Bing Local.
The local business websites aren't only there to help the consumer. Businesses can claim ownership of the listings and begin implementing local search engine optimization strategies to increase their rankings, reviews, and brand awareness.
Leveraging local SEO provides quick wins for growing your business.
Here are two strategies (and examples) to get you started.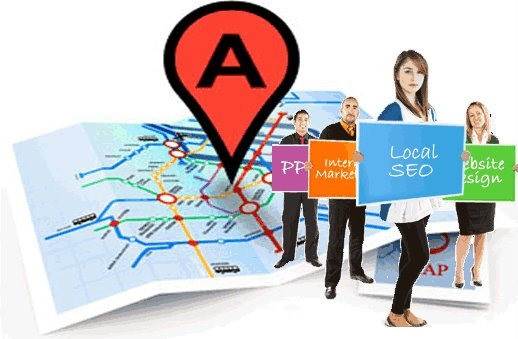 Blogging with Local in Mind
Blogging, if you hadn't known, is one of the easiest ways to increase search rankings because it allows you to continually publish fresh information related to your products, services, community, and industry.
Without content, the website is merely acting as a static business card.
As the team behind 29 Prime says:
"The reason that content is one of the most important pieces is because your site visitors have come to look for a particular piece of information, a specific image, or experience."
Blogging can take a laser beam focus when it comes to these topics, too.
A focus on local events, news, community members, and competition will begin appearing in search engines whenever an individual within the community seeks information related to the topic. In many ways, your business blog becomes a news source for the community and through this effort you will build brand awareness.
For example:
Carlos Hernandez is a local foodie within the Tampa, FL area operating CarlosEats.com. His coverage of local food events have earned him many top placements for information related to these topics and through this local blogging he has been able to transition to writing for a local newspaper.
Encouraging the Locals to Review
How important are online reviews?
Well, according to a survey conducted by ZenDesk, nearly 90% of individuals say that online reviews influence their buying decision.
Think about that for a moment.
9 out of 10 people that consider your business will have done research online before they ever decide to follow through with the purchase.
When you see a positive set of reviews for a business and then verify with friends and family, it basically makes up your mind.
For example:
Taco Bus is a food truck that serves authentic Mexican food. They are a big hit around the USF college area to the point they have hundreds of great reviews. Ask anyone in the area and their business is one of the first to be mentioned when seeking Mexican food. They successfully leveraged their local presence by encouraging customers to go online, leave reviews, and tell others.
For businesses, gaining a mass of positive reviews is absolutely critical to success. A single negative (1 star) review could mean thousands of lost dollars in revenue. To make matters worse – a lack of reviews could equally dissuade individuals from seeking your business because it makes them unsure as to the legitimacy of your operation.
To gain the greatest benefit in this area of local SEO, you should encourage the locals to review your business on a regular basis.
• If you operate a physical location, set up a tablet for people to leave reviews on the spot
• If you're operating predominately online, create follow-up messages asking for reviews
The use of email, social media, direct contact, print media, and person-to-person contact will be what you need to build these reviews. It may be a trickle in the beginning, but the number will grow as others begin to see your local listings.
Two Essential Ways to Leverage Local SEO to Grow Your Business