As a serial entrepreneur, I often find myself wanting to invest and build multiple businesses and almost anything triggers an avalanche of ideas. Being a serial entrepreneur is a tremendous gift and with it comes a blessing of energy and creative ideas, however, these ideas are often so frequent and interesting that they tend to leave me unfocused and disciplined.
I started looking at other serial entrepreneurs around me and I started to notice that my problem was actually quite common among them. With great ideas comes great distraction it seems, and I'm beginning to believe that serial entrepreneurship leads to serial failure without discipline. What I offer is a few ways to stay focused to ensure that your business is successful, it's my hope that the discipline I've learned over these past few years help refine you into the successful serial entrepreneur you were called to be. Whether it's focusing on a key component within a single business or the serial mindset of committing to one idea and following through before jumping onto the next. With a bit of work to really integrate these tidbits into your thought process, you'll no doubt find yourself more organized and accomplished.
80% isn't finished
If you're thinking you can get by with 80% and walk away, then you're pretty much saying "I'll take the 20% chance of failure." See it through.. 80% is good, and may require less of your time, but doesn't mean that it's ready to walk away from unless you're okay with the gamble of losing it. Great ideas are always stacked up, but commit to one before starting another.
Schedules aren't just for Enterprise
I work with a lot of freelancers and they often chuckle at me when I say "let's schedule that in" because to them, business is the freedom to define your own schedule. I laugh in return because I remember the days of freelancing and waking up a 2pm some days and having no routine. I still believe in freedom and flexibility, and manage to make the best use of my time by focusing it. I schedule what hours I'm going to work each week and I book about 20-30 hours a week. Shocker! I work less than most freelancers, however, when I'm working its 100% in the zone and focused.. I don't blog, socialize or play games during that time and because of that I get more done in those hours than most do with a 40 hour work week.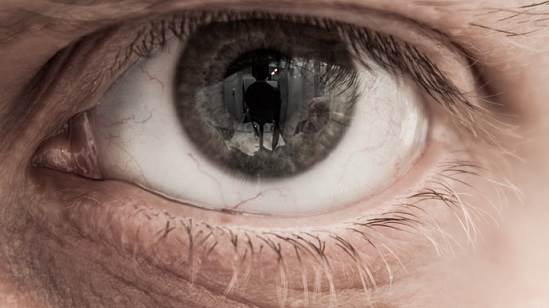 Wait your turn
Everything has demand.. Your client is calling you.. The world is facebooking and tweeting.. Your friends want you to come out to the bar. All these things have importance in some priority, but don't look over that key word, priority. Without it, you're a mess. Make a list of your priorities and make sure whenever two or more things beckon for your attention that you pull out the master list and don't deviate from the order. This one thing will refine your character and make you feel far more accomplished.
Why Focus is Key for Entrepreneur